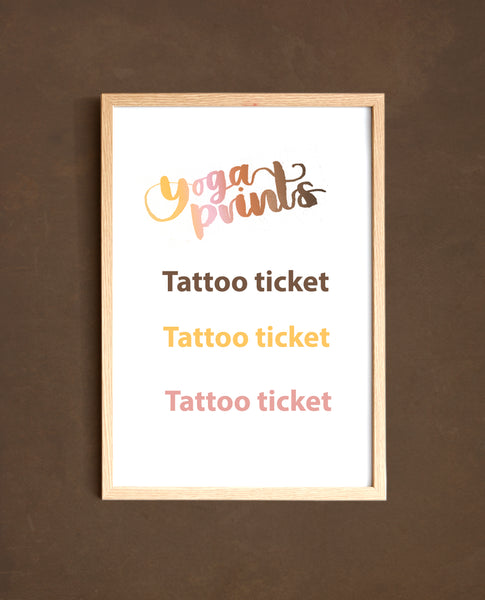 Tattoo ticket
If you are inspired by one of my existing drawings and would like to get it tattooed, you can purchase a tatoo ticket here that allows you go ahead and do it and at the same time you support my work. 
Many tattoo artists need approval from the artist before tattooing their work, so this is also a quick and easy way to provide that. 
Once you have purchased you will recieve a pdf download with the tatoo ticket and you are welcome to tattoo any illustration that you love from my instagram or webshop.  
Please feel free to send me any images once the tattoo is completed and tag me on Instagram @yogaprints, I would love to see them. 
Please note that this tattoo ticket is for existing artwork only. It grants rights for personal use only (1 time). 
However If you would like a custom design just for you instead, please email me yogaprints@artbymajor.com.