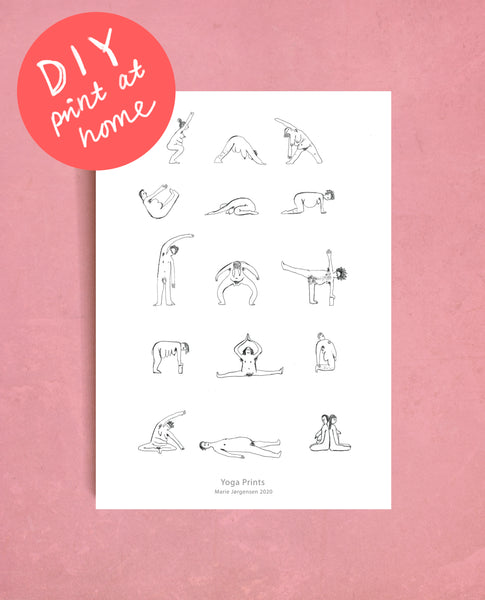 DIY Yoga People - (DIGITAL DOWNLOAD)
This product is part of an experiment that I´m trying out during these Corona times.
It is a do it yourself print at home version. 
After ordering you will recieve an email with a JPG (size A4) showing only the line drawing. You can then colour it in yourself using your choice of media and colour scheme. 
If you feel like sharing the outcome or process with me on Instagram I would love to see it. Use the hashtag #DIYyogaprints and I´ll share the entrances in my stories!
Please be considerate and only use the print for your private use. 
This illustration shows different kinds of people enjoying themselves doing yoga.
Illustration by artist and yoga teacher Marie Jørgensen.